Restorative Dentistry – Chardon, OH
Refreshing Your Worn Down Smile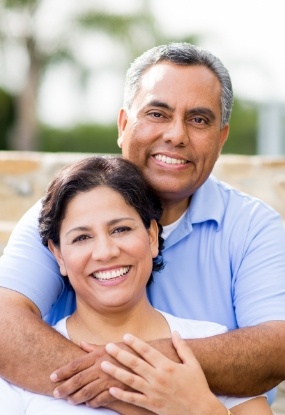 Even though tooth enamel is stronger than your bones, sooner or later most people end up needing some form of restorative dentistry. You may not realize it while you still have a fully, healthy smile, but chipped, cracked, decayed, and missing teeth are much more common than many people realize. In the event that you have a tooth that's in need of repair, our team will create a specially designed restoration that has been shaded and fitted according to your unique smile's individual needs. Call us today to set up an appointment for restorative dentistry in Chardon, OH.
Why Choose Chardon Smile Center for Restorative Dentistry?
CEREC One-Visit Dental Crowns
Experienced, Friendly Dental Team
Up to Date with the Latest Technology
Dental Crowns & Bridges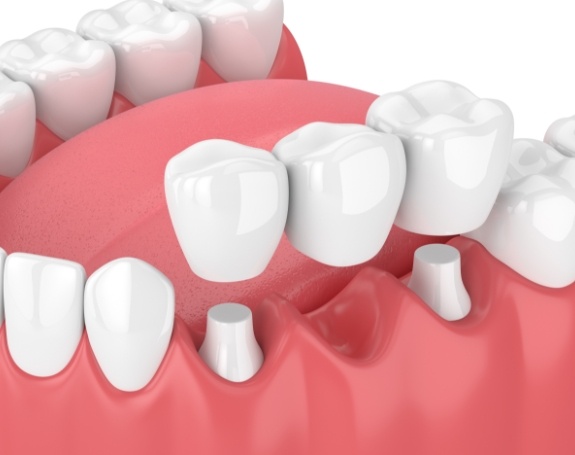 Dental crowns are shaped like your teeth. The idea is that in the event a tooth is damaged, a crown can be used to cover it. This protects the dental structure and keeps it strong so that you can still use it for biting and chewing. We largely prefer crowns made out of lifelike ceramic material that closely resembles tooth enamel. Crowns attached to the teeth on either side of a gap in your smile can be used to support a dental bridge.
Tooth-Colored Fillings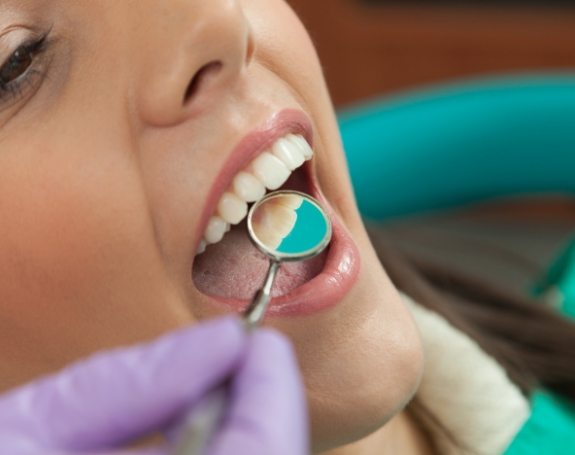 Small cavities and slightly damaged teeth can be fixed quickly and easily with tooth-colored fillings. "Tooth-colored fillings" refers to restorations made out of composite resin, which can be colored and molded to blend in perfectly with your enamel. Most people won't even realize that you have a filling in the first place. Also, less material is needed to place a tooth-colored filling compared to a traditional metal filling, making it a more conservative solution that will help protect your natural tooth.
CEREC One-Visit Dental Restorations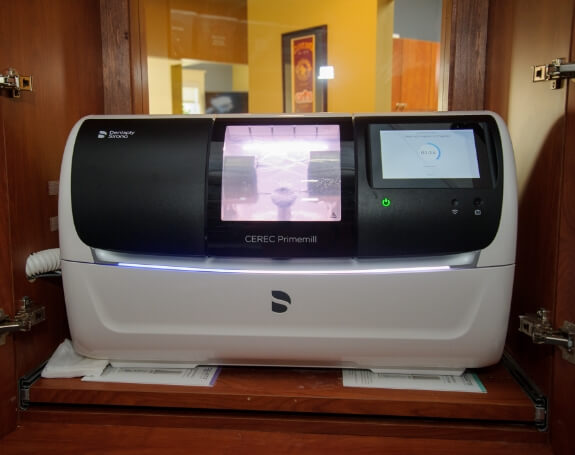 Under normal circumstances, it takes at least two visits to place a traditional dental crown. This means you will have to worry about having a messy impression taken, and you'll need to spend at least two weeks with an unreliable temporary restoration. However, with CEREC, we can design and manufacture a crown for you in-house based on a highly accurate scan of your mouth. The whole process takes roughly an hour, meaning you'll be enjoying a newly repaired smile much sooner!
Dentures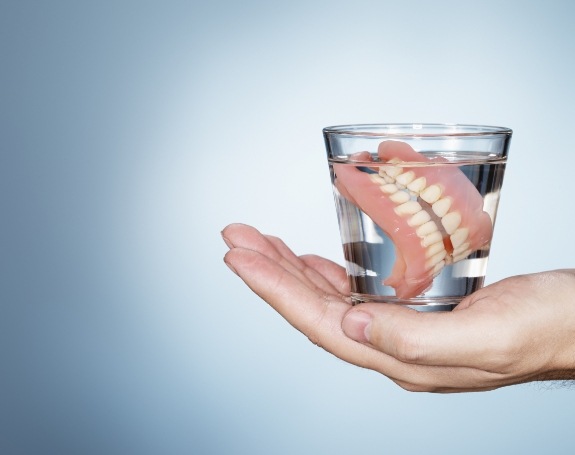 Dentures serve as an affordable solution for anyone who has lost a few or an entire row of teeth. A partial denture is made to fill in the spaces where teeth have been lost whereas full dentures simply replace the entire arch. Both allow you to speak, eat, and smile normally after extensive tooth loss has occurred. Every denture is custom made for maximum comfort and functionality, and we are always happy to make any necessary adjustments to ensure that your prosthetic continues to fit properly.