Dental Implants – Chardon, OH
Completely Replace Missing Teeth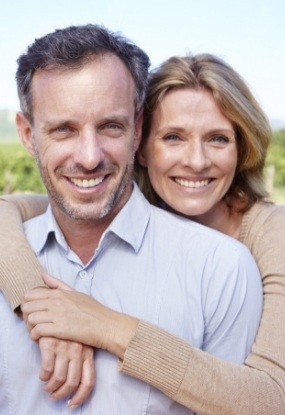 Dentists in the United States place more than 5 million dental implants every year. This form of tooth replacement has grown more and more popular in recent years, and for good reason: it's the only way to replace the roots of the teeth that were lost along with the crowns. New tooth roots mean new teeth that are almost as strong and reliable as your original teeth. If you've lost at least one tooth, then you should be considering dental implants as a potential solution. Call us today to set up your initial consultation and start learning more about the process of replacing missing teeth with dental implants in Chardon, OH.
Why Choose Chardon Smile Center for Dental Implants?
Partnered with Talented Implant Specialists
State of the Art Dental Technology
Beautiful, Long Lasting Dental Prosthetics
What are Dental Implants?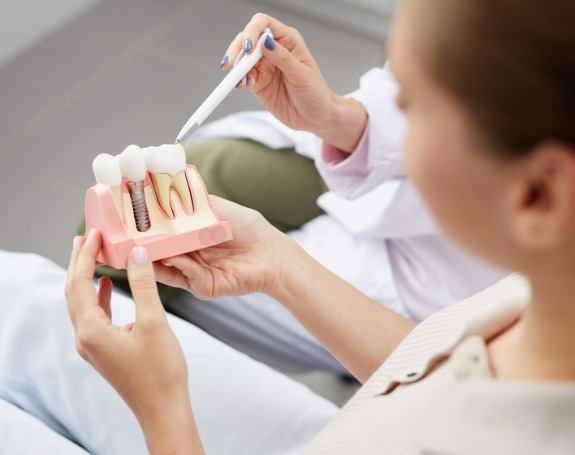 A dental implant is composed of a titanium post, a metal connector piece called an abutment, and a restoration. It is different from dentures and dental bridges in that it doesn't just replace the crowns of your teeth; it also mimics the functions of your tooth roots, making it the only kind of dental prosthetic that replaces the entire tooth. This makes it the next best thing to getting your fully natural smile back, as the implants will look, feel, and act just like real teeth.
The 4 Step Dental Implant Process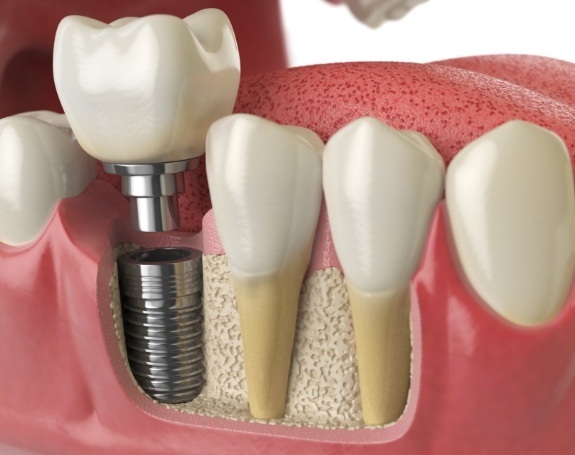 The dental implant process is broadly divided into 4 steps that are completed over the course of multiple visits:
Initial Consultation: We will evaluate your teeth, jawbone, and gums to determine if implants can safely be placed, and we will arrange for bone grafts or other preparatory procedures as needed.
Surgery: Dental implant placement is a minor surgical procedure performed by a specialist, who will simply need to make a few strategic incisions in the gums in order to place the implants in the jaw.
Osseointegration & Abutment: Roughly 6 months is allowed for the jawbone to fuse with the implants. Then an abutment is attached to the post via another minor surgery, also handled by a specialist.
Final Restoration: The final restoration will be designed based on impressions taken after your mouth has healed. We will handle this stage of the process. Once your new teeth are in place, virtually nobody will be able to tell that you've had dental work done.
Benefits of Dental Implants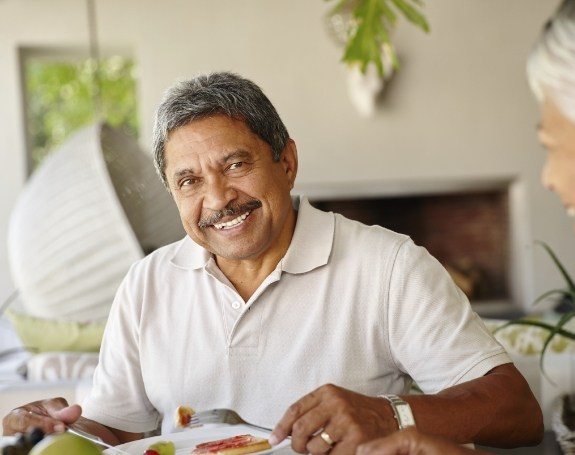 Jawbone Preservation: Dental implants stimulate the jawbone in order to prevent it from breaking down, letting you enjoy a strong, healthy smile.
Natural Appearance: Dental implants are designed to look as natural as possible in your mouth.
Varied Diet: You can eat whatever you want with strong, stable dental implants.
No Slipping: Dentures don't always stay in place, but you don't have to worry about implant restorations moving around.
Durability: The average lifespan of a dental implant is 30 years or longer while requiring only minimal maintenance.
Who Dental Implants Can Help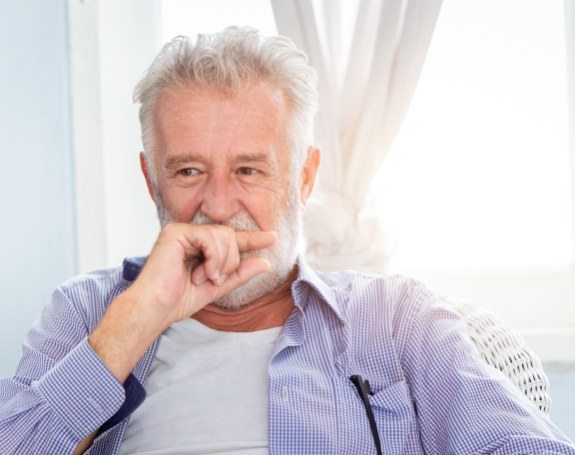 Almost anybody with missing teeth, a strong jawbone, and a healthy mouth can get dental implants. Bone loss and gum disease will have to be treated before implant surgery is performed, and underlying health issues that could interfere with the process (such as diabetes or anything else that can affect the mouth's ability to heal) will need to be addressed. You can get implants to replace any number of teeth; the number of posts and the type of restoration needed to do so will vary.
Missing One Tooth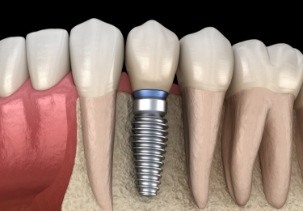 A single dental implant can be used to replace one tooth. A crown will be prepared once the implant has fully integrated with the jaw. Using an implant crown instead of a traditional dental bridge lets you recomplete your smile without having to make changes to your remaining natural teeth.
Missing Multiple Teeth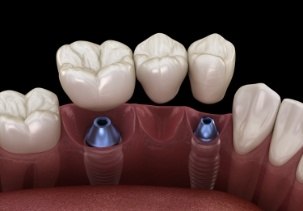 Dental bridges don't have to rest on your teeth; they can also be supported by dental implants in order to replace several teeth in a row. In the event that you are missing multiple teeth in different parts of the mouth, you can also get dental implants for partial dentures.
Missing All of Your Teeth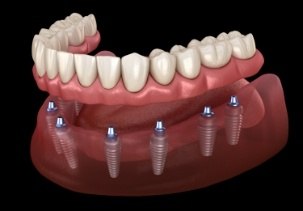 A denture can be supported with around four to six dental implants. The stability of implants can give dentures improved chewing power and help them stay put at all times. An implant denture is usually designed to stay in place at all times, although it is possible to make it so it can be removed.
Understanding the Cost of Dental Implants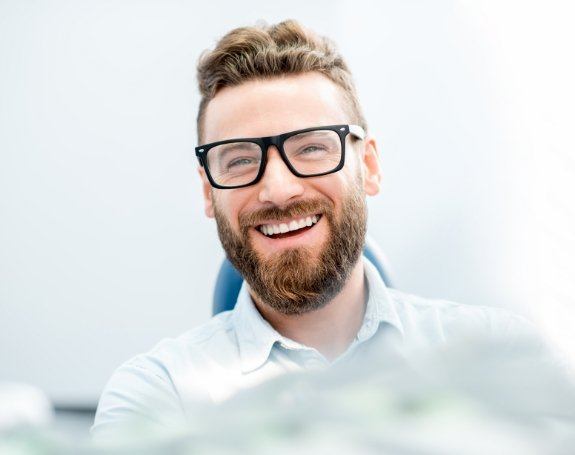 We can't give you an estimate on the overall cost of dental implants without looking at your mouth first. There are many variables that have to be considered, including the number of teeth missing and any existing oral health issues. Don't worry; we'll make sure that you have a good idea of what sort of costs to expect by the end of your first consultation. The good news is that between the unique benefits of dental implants and their long lifespan, you'll definitely get your money's worth from a successful treatment.