Preventive Dentistry – Chardon, OH
Keep Your Family Smiling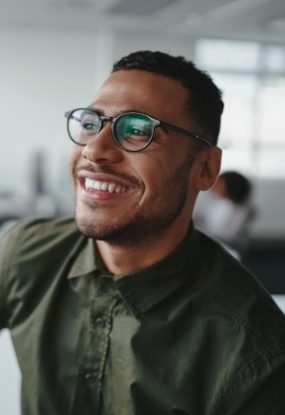 "Prevention" is the key word when it comes to modern dentistry. Regular checkups and cleanings can serve to stop severe dental problems in their tracks before they even have a chance to form. In other words, seeing the dentist now could save you future trips later on. Everyone in your family should be visiting our dental office at least two times each year to keep their smiles clean and healthy. If you or one of your children has not seen the dentist in the last six months, there's no time to lose; call us today to set up your next appointment for preventive dentistry in Chardon, OH.
Why Choose Chardon Smile Center for Preventive Dentistry?
State of the Art Dental Office
Advanced Dental Technology
Team of Experienced Dentists
Dental Checkups & Teeth Cleanings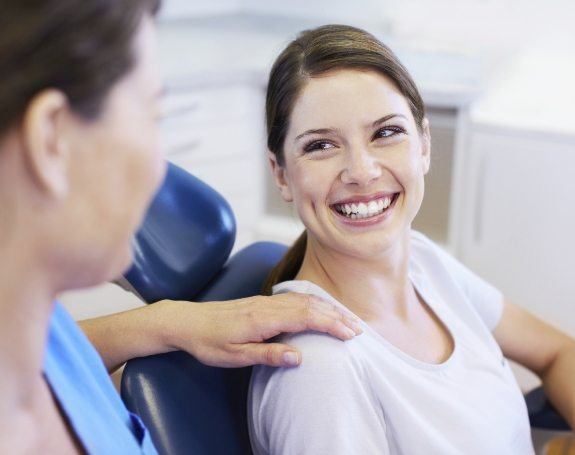 Dental checkups serve a variety of purposes. They let us stay up to date with the state of your dental health, and they provide us with a chance to address dental problems early on instead of waiting for them to turn into severe oral health issues. Also, they let our skilled hygienists remove any plaque and tartar attached to your teeth; most dental problems can be linked to these harmful substances, so it's best to have them removed right away before any real damage is done. These biannual appointments can keep you smiling for years as long as you stick to them.
Children's Dentistry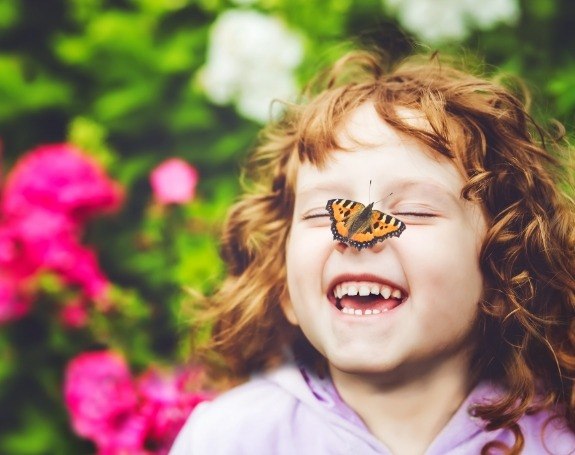 A child's dental needs is not the same as an adult's. For one thing, since their mouths are still developing, we will need to keep an eye out for signs of potential complications. Naturally, we'll still keep their precious teeth safe from cavities, and we will make sure that you are aware of the best oral health practices so that you can help them start forming ideal oral hygiene habits at home. Our team will help your child feel right at home during each of their visits so that they have no need to be nervous.
Dental Sealants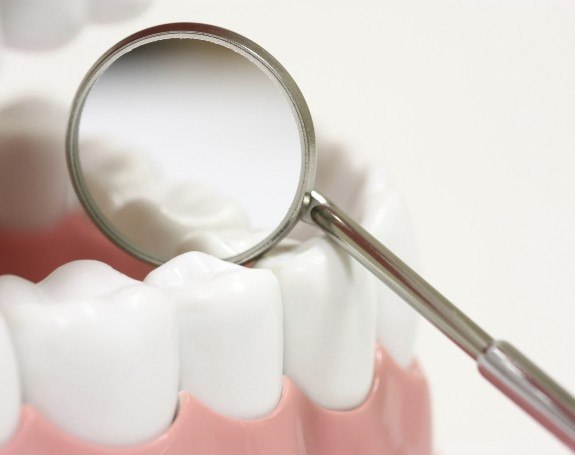 A dental sealant can be thought of as an invisible barrier that shields the teeth from harmful bacteria. Basically, it is a thin layer of plastic that is applied to the teeth and hardened in place so that plaque and food particles don't attach themselves to the enamel. Sealants are usually reserved for the molars near the back of the mouth. Many people – especially children – have trouble cleaning these teeth specifically due to their position as well as the crevices they contain.
Nightguards for Bruxism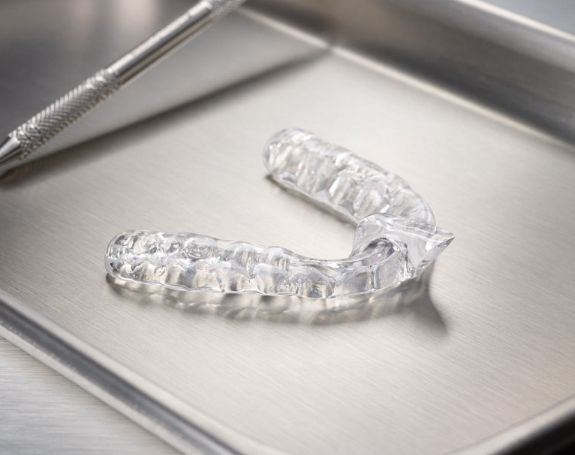 You might be surprised to find that your teeth are more worn down than they should be at this point in your life. The reason is likely connected to bruxism, which is when you clench your jaw and grind your teeth while you're asleep. Uncontrolled bruxism can result in permanent dental damage, such as broken teeth. Fortunately, the solution is simpler than you might think: we simply give you a nightguard to put in your mouth before bed so that the teeth don't come together and damage each other.
Mouthguards & Sportsguards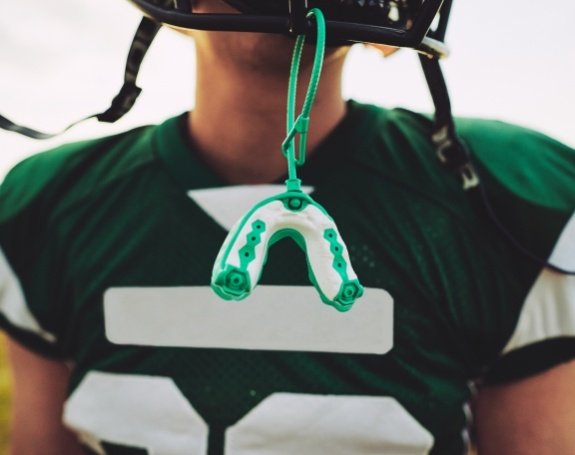 Athletes of all ages need to be wary of dental trauma while playing their favorite sports. Most such trauma can be prevented with an expertly designed protective mouthguard that fits perfectly on your teeth. The oral appliances we provide are more comfortable and much stronger than anything you can buy at the store, allowing them to provide the best possible protection for your smile while you're out on the field or on the court.
Oral Cancer Screening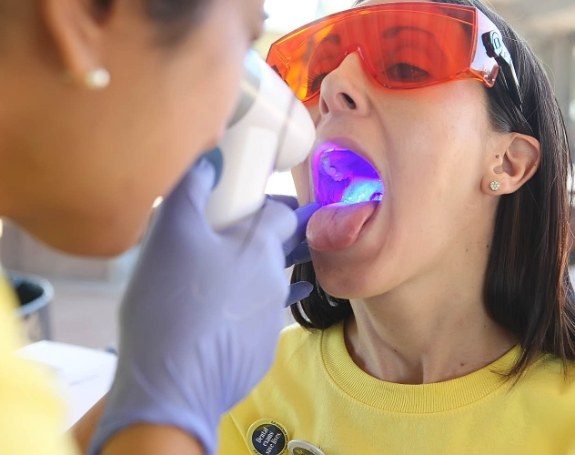 It probably goes without saying that oral cancer is a potentially deadly disease, but what many people don't realize is that it is also quite treatable. However, successful treatment depends on the problem being caught as early as possible, which is why adults should undergo at least one oral cancer screening every year. To make things simple for you, we can make these screenings part of your regular checkups. If we find potentially cancerous tissues, we can make arrangements for follow-up treatment.
Fluoride Treatment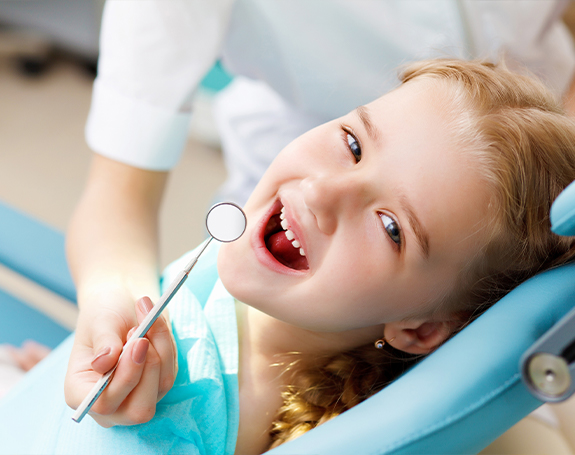 Your teeth enjoy the benefits of fluoride every time you brush your teeth with toothpaste approved by the ADA or whenever you drink tap water. Regular exposure to this mineral will keep the enamel strong and well-defended against decay and cavities. Naturally, we put fluoride to good use at our dental office. If we find that your smile could use a little extra protection until your next appointment, we can apply it topically to the teeth in a brief, painless procedure.
At-Home Dental Hygiene Products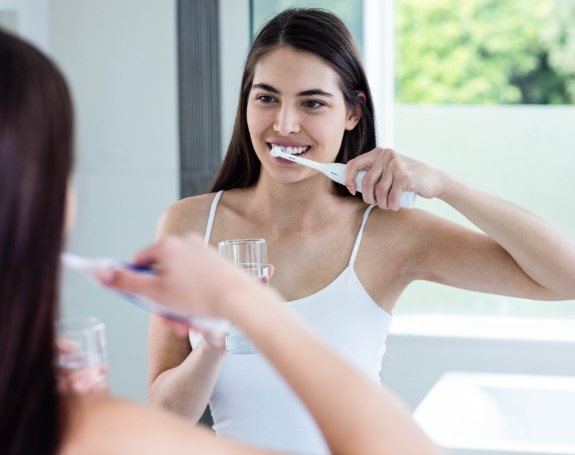 Our dental office recommends SoniCare toothbrushes, Colgate and Pronamel toothpastes to clean and strengthen enamel. What kind of toothpaste are you using? What other oral hygiene products can be found in your bathroom? Are there any weak spots that need to be addressed? We can discuss your use of at-home dental hygiene products during one of your routine visits, and we'll be happy to discuss possible alternatives that may better suit your one-of-a-kind smile over the long term.